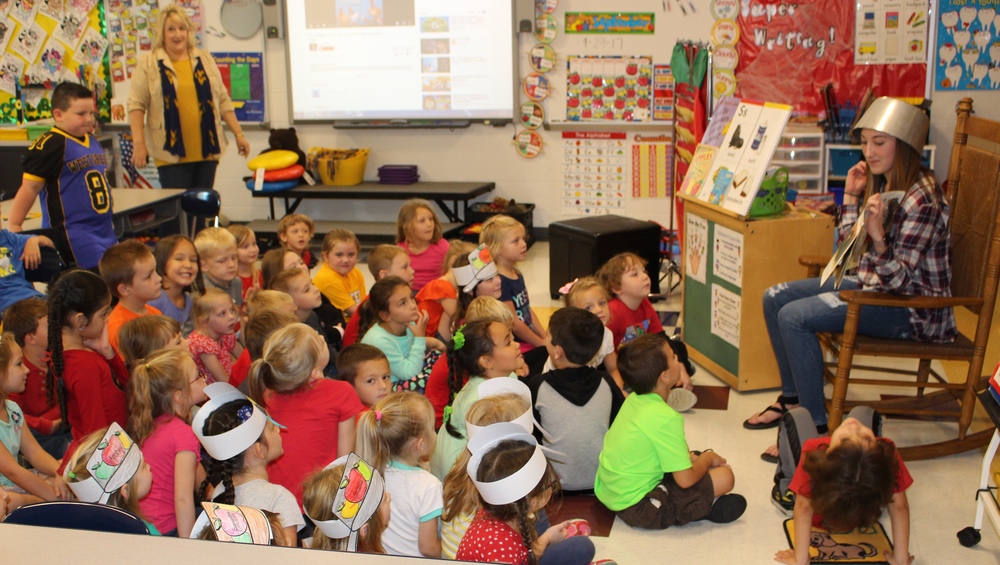 Johnny Appleseed Day Celebrated in Kindergarten and First
PR Team
Monday, October 23, 2017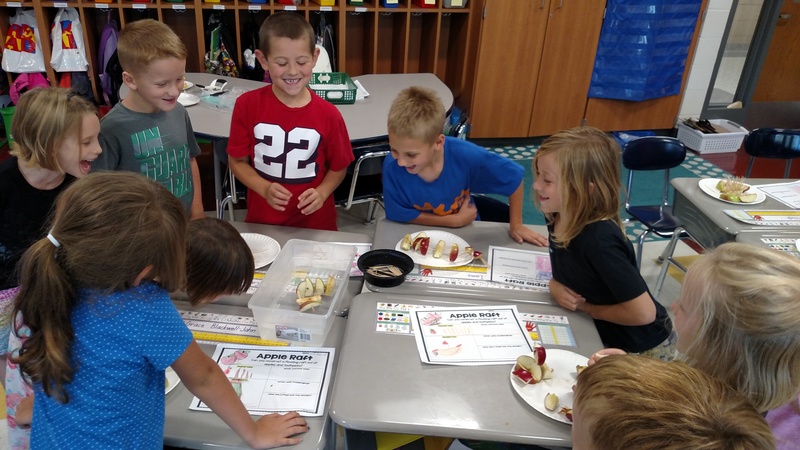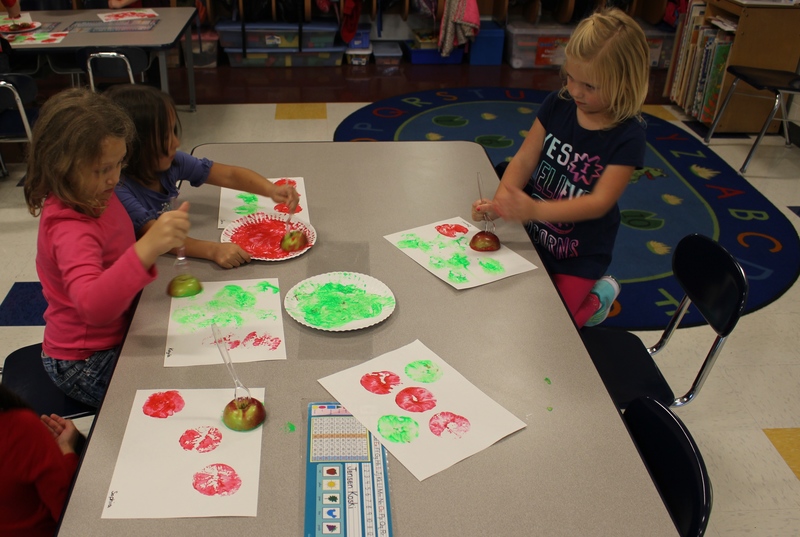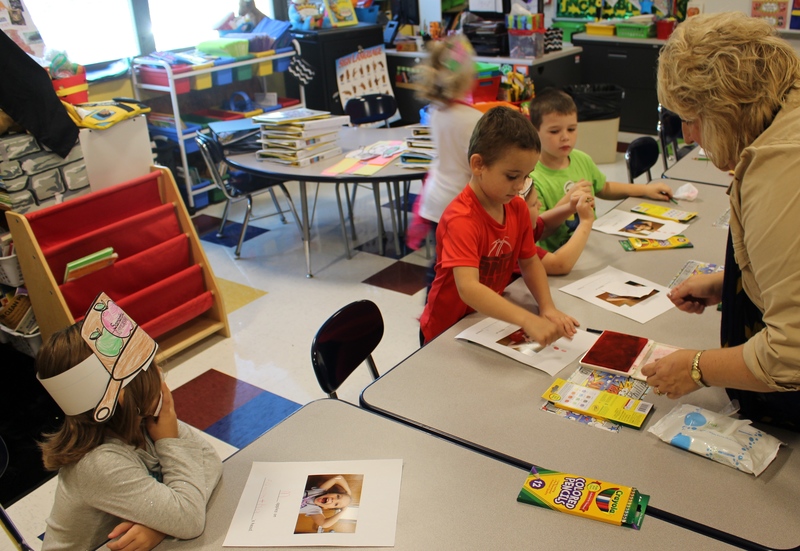 "Apples" are the theme of fall in the first and second grade classes at the elementary center! Mrs. Allen's first grade students participated in a science experiment focusing on apples as a main component of a raft design. Students created these "apple rafts" using only the fruit and toothpicks. After planning and building, students tested the rafts for flotation in a culminating group activity.
In Kindergarten, students separated into three groups and participated in STEM apple activities one Friday afternoon. Students spent time in each classroom working on different apple-themed projects. In Mrs. Hart's room, students listened to the book Ten Apples on Top. Next students made thumb print apples on a photograph of their head, as if the apples were falling down. To enrich the counting activity, students practiced writing the corresponding number with the correct amount of thumb print apples on individual photographs.
Apple tasting was the theme of Mrs. Litwinovich's classroom station. Students had the opportunity to taste three different types of apples: Gala, Granny Smith and Golden Delicious. Students voted for their favorites and recorded responses of the class on a bar graph to determine the winner. Lastly, in Mrs. Moore's room, apples were sliced in half so students could observe the star in the middle of the fruit. Student used these slices to make apple prints by dipping the pieces in red and green paint. The day ended with a surprise visit from Johnny Appleseed himself, kindly represented by Bailey Machesky of the senior class. Students enjoyed interacting with Johnny Appleseed and listening to his story.