Care Packages for Soldiers
Gary Whyte
Tuesday, December 05, 2017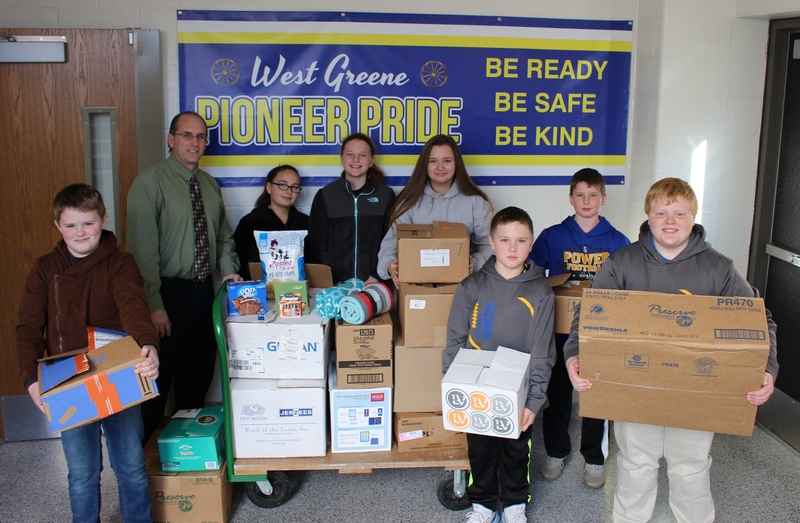 Students at West Greene School District are ensuring deployed U.S. military troops are not forgotten this holiday season by collecting donations for care packages.
The district collected items over the last month which were sorted and bundled into care packages to be sent to military service members currently serving in Iraq and Afghanistan.
The West Greene School District would like to thank everyone for donations and for supporting the troops who bravely defend our country.