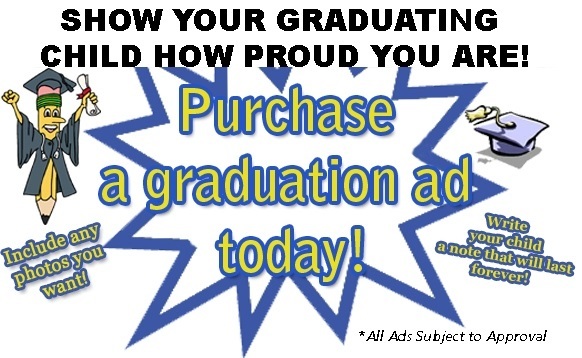 Graduation Ads On Sale!
PR Team
Wednesday, March 21, 2018
For a limited time only while supplies last, West Greene Publications is offering graduations ads starting as low as $50 for 1/8 of a page. Complete the attached form and submit your ad by March, 28th for the 2018 Yearbook.