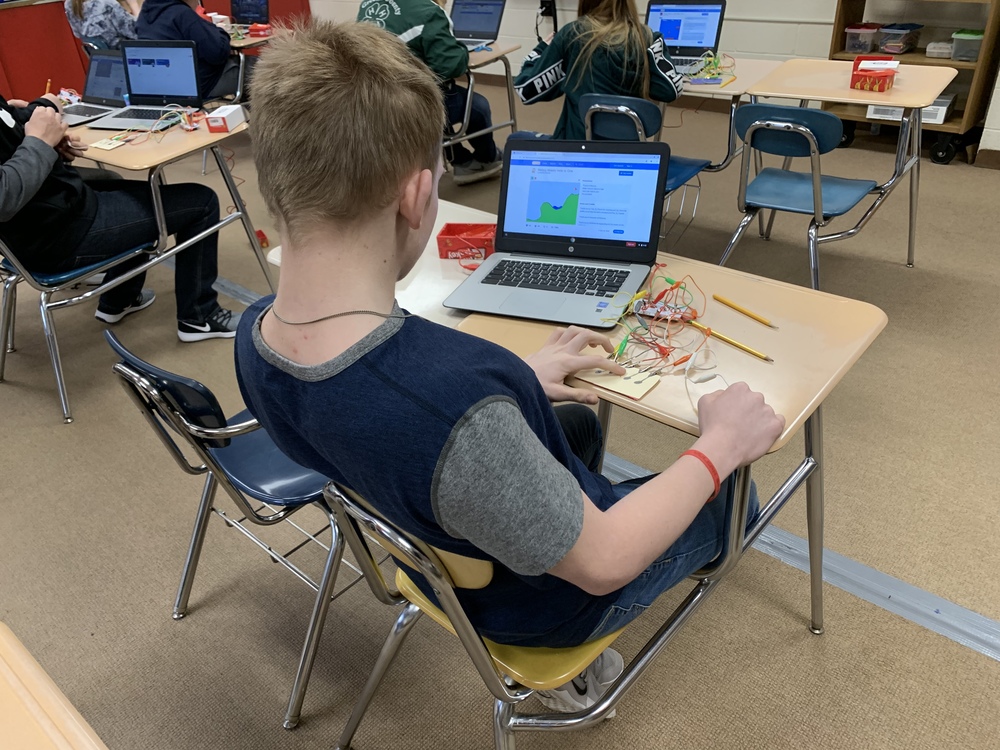 Make Makey Time !!!!!!!
Jed Hamberger
Thursday, January 31, 2019
Students enrolled in Kayla Hildreth's STEM 7 and STEM 8 had the opportunity to utilize Makey Makeys thanks to the Lending Library through The IU1. A Makey Makey is a circuit board that can replace various keyboard and mouse functions when connected using a closed looped circuit. Student discussion began by identifying the necessary components of a closed circuit and conductors that may be used to complete the circuit. Students chose two of those conductors to test, Play-Doh and graphite. Students tested their new "keyboard" on Scratch, a block based programming website. Here students were able to engage in various content specific projects while using their newly constructed "keyboard."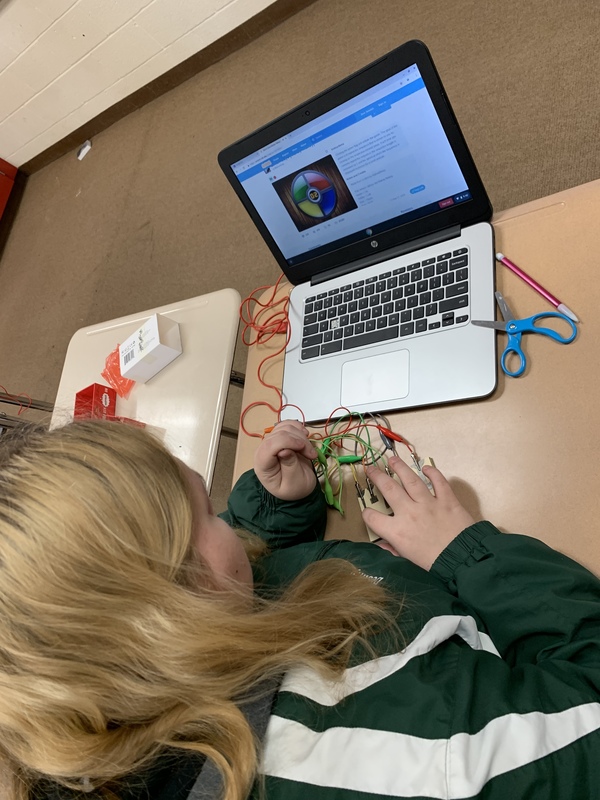 Below are the PA Core Standards covered throughout this lesson.
Science and Technology Standards:
· 3.1.7.A: Explain the parts of a simple system and their relationship to each other.
· 3.2.7.A: Explain and apply scientific technological knowledge.
· 3.7.7.A: Describe the safe and appropriate use of tools, materials and techniques to answer questions and solve problems.
· 3.7.7.C: Explain and demonstrate basic computer operations and concepts.
Science and Technology and Engineering Standards:
· 3.2.7.B.4: Explain how electrical current is produced by the flow of electrons.
· 3.2.8.B.4: Compare and contrast atomic properties of conductors and insulators
Math Standards:
· CC.2.2.7.B.3: Model and solve real-world and mathematical problems by using and connecting numerical, algebraic, and/or graphical representations.
· CC.2.1.7.E.1: Apply and extend previous understandings of operations with fractions to operations with rational numbers.
· CC.2.3.8.A.3: Understand and apply the Pythagorean Theorem to solve problems.
· CC.2.2.8.C.1: Define, evaluate, and compare functions.