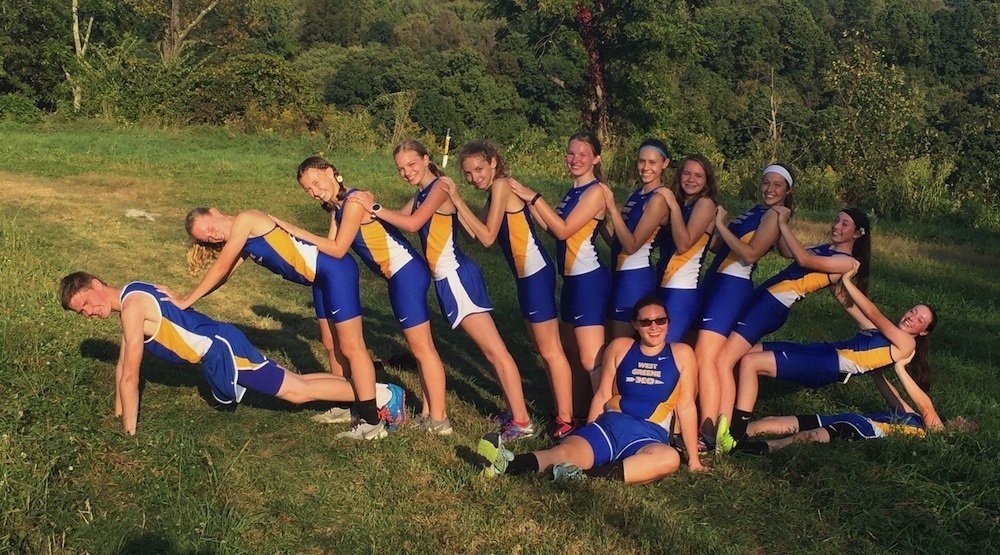 Pioneer Ladies Split the Tri Meet at Home!
PR Team
Monday, October 02, 2017
Airport Course Waynesburg, PA – The Pioneer ladies split their Tri-Section meet
Tuesday, September 26th with a valiant effort in 87 degree heat; defeating
McGuffey and falling to Brownsville. Racing for the second time in three days
and clearly the underdog to AA Brownsville the girls competed with spirit,
diligence, focus and as a team. While it was a disappointing loss for the team
who was 6-0; there were successes to be seen.

The Pioneer Ladies were able to run as a pack finishing fourth, sixth, seventh,
eighth, eleventh, thirteenth, and fifthteen overall. Leading the Pioneer ladies to
the finish were McKenna Lampe, Madison Lampe, Ashley Cumberledge, Rachel
Jones, and Aurora McGowan PR. Rounding out the top seven for the Pioneers
were Elizabeth Brudnock, and Jersey Wise. Also competing for the ladies were
Morgan Mooney, Dakota Filby, Amber Black PR, and Sydney Gilbert.

For the boys Colton Anderson finished 2nd overall with a time of 20:56 and
Walker Lee had a PR finishing 9th with a time of 23:45. It was Colton's highest
finnish to date and Walker PR'd by over a minute.

Up next for the Pioneer Cross Country teams is their Section meet at Fort
Cherry; competing with Washington High and Fort Cherry on Tuesday, October
3rd at 4:00 p.m. The teams would like to thank the teachers, parents, family, and
fans who came to support them at their home meet.

Score Lady Pioneers: West Greene 35 Brownsville 20
West Greene 16 McGuffey 45