WEST GREENE ELEMENTARY CENTER
WEST GREENE ELEMENTARY CENTER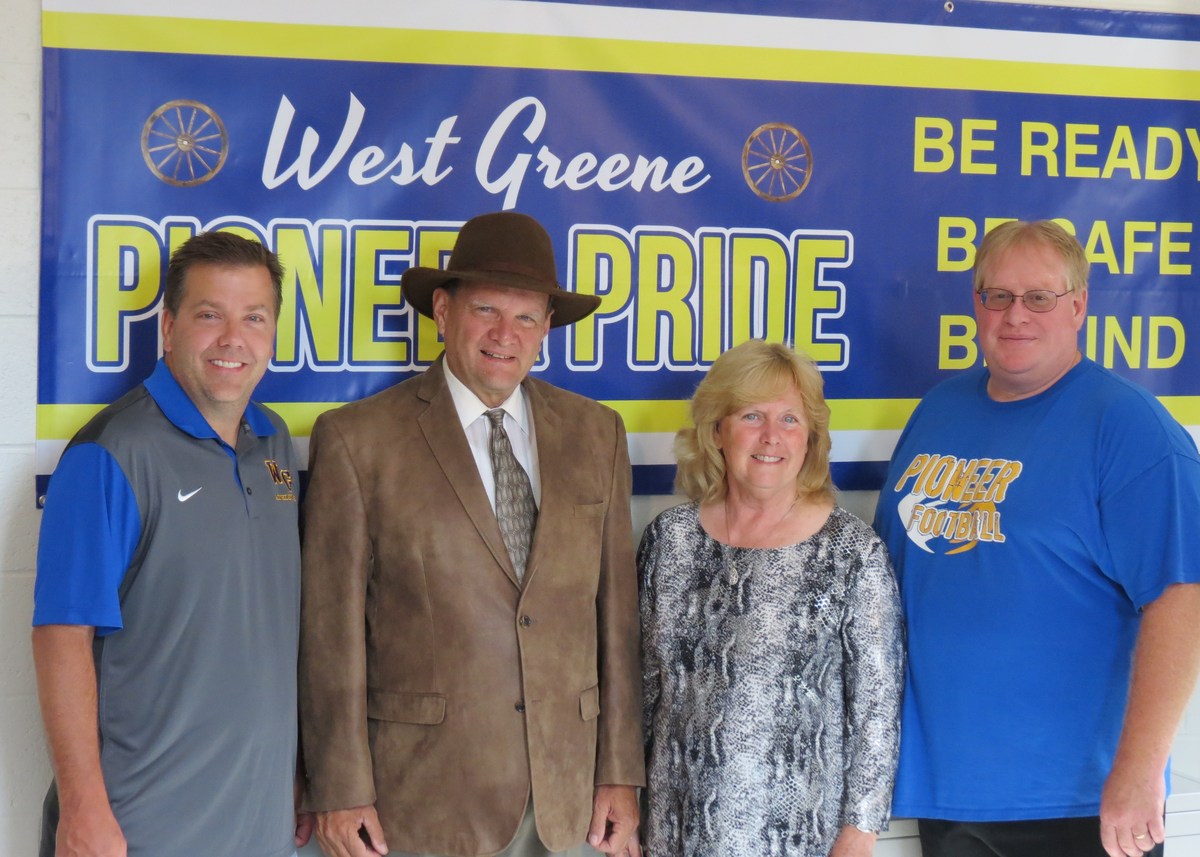 West Greene School District would like to thank JesMar Energy owners, Mark and Jessie Leidecker for a second year of sponsorship of the Life Skills Substance Abuse Prevention program. It will be taught in Grades 3 through 9 again this school year by Mrs. Berry in Elementary and Mrs. Shinsky in Secondary. This important award winning program is supported by research evidence. It is designed to bring both critical knowledge and decision making skills to students, to reduce the risk of substance abuse and reinforce the importance of making good, healthy choices.
ELEMENTARY CENTER SCHOOL-WIDE EVENT RAISES MONEY FOR RELAY FOR LIFE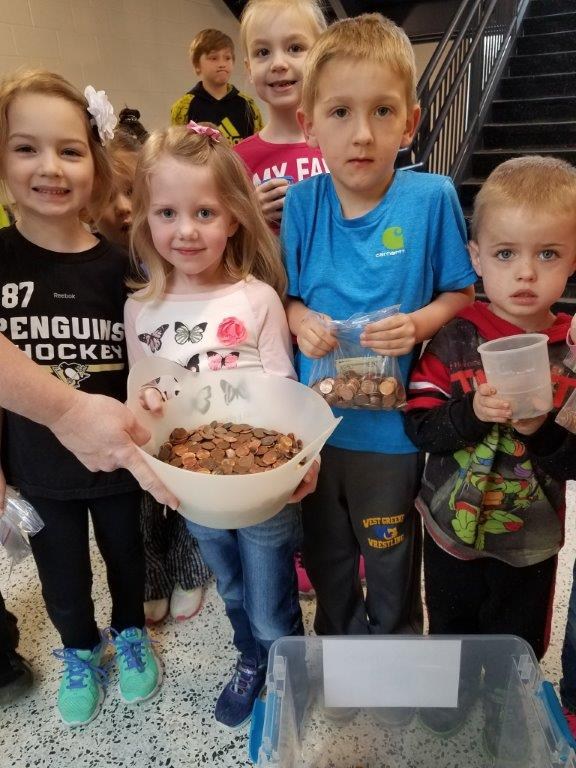 Pictured, left to right: front row: Rylan Knight, Halle Guthrie, Louden Cheek, Gary Anderson; back row: Jelyn Litten; far back: Josh Wolfe.
The Elementary Center conducted Penny Wars to raise money for the American Cancer Society and West Greene's Relay for Life team. The second grade won the competition with a total of +$60.48. Overall, the elementary students raised a total of $2,544.55 to benefit cancer research and assist cancer patients. Thanks to Mr. Polander and the help of several additional faculty members, the event was a success.
MRS. VENSKO'S BIOGRAPHY PROJECTS
Mrs. Vensko's Third Grade class recently completed biography projects. Students chose a biography chapter book to read and created a biography project with the help from their family. Each student chose one of four projects and wrote an informational report about their historical figure. Biography projects were presented in front of the class. Mrs. Vensko wrote a proposal through Donors Choose. Various donors from around the nation donated to fund the project and she was awarded a collection of 44 biography chapter books for her students to enjoy. For more information about Donors Choose and how to get a project funded, please visit www.donorschoose.org