Students Insert Jellyfish Genes into Bacteria
PR Team
Thursday, December 14, 2017
West Greene Biology and Anatomy classes completed interesting labs using University of Pittsburgh equipment. The students completed a lab on micropipetting. They learned how to used the precision instruments to measure out liquids from two to 1000 microliters. Each microliter is equivalent ot 1/1000th of a milliliter. In the second laboratory exercise, the students utilized their micropipetting skills and other techniques to transform bacteria. The students were able to take a gene from a jellyfish and insert it into bacteria. The gene had to be turned on and expressed by the organism. Success was evident when the bacteria were able to glow under a blacklight, like jellyfish.

The lab materials are donated by the University of Pittsburgh and equipment borrowed from the university. It is great for students to be able to use molecular biology lab equipment with over $10,000 to complete these labs. Without Pitt's generosity and support, these labs would not be possible for our students.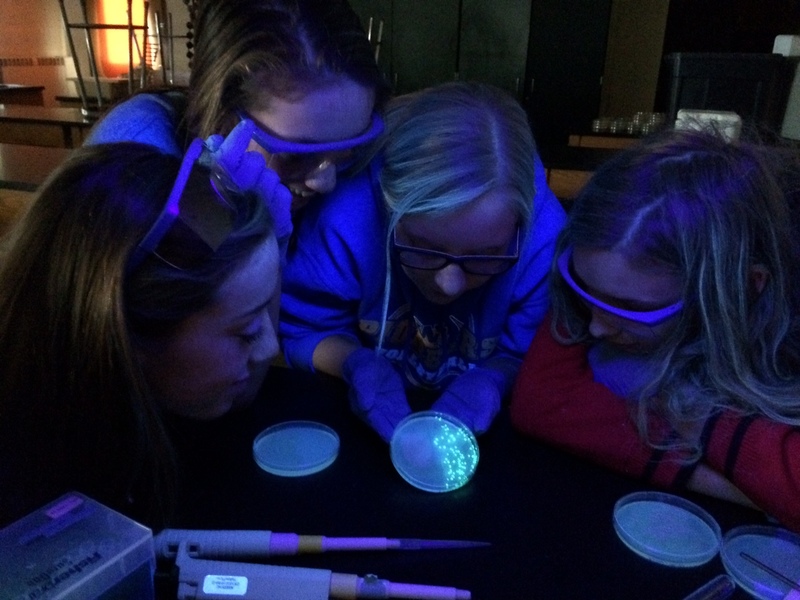 Madison Lampe, McKenna Lampe, Courtney Ross and Rory McGowan observe the glowing bacteria produced in the lab.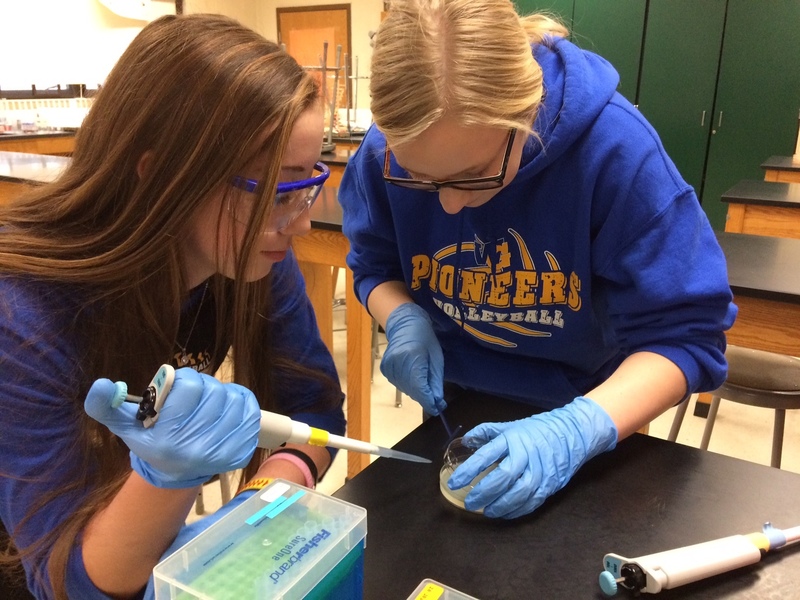 Madison Lampe and Courtney Ross micropipetting a sample.

McKenna Lampe, Courtney Ross, Madison Lampe, Rory McGowan and Noah Zimmerman working on the bacterial transformation lab.