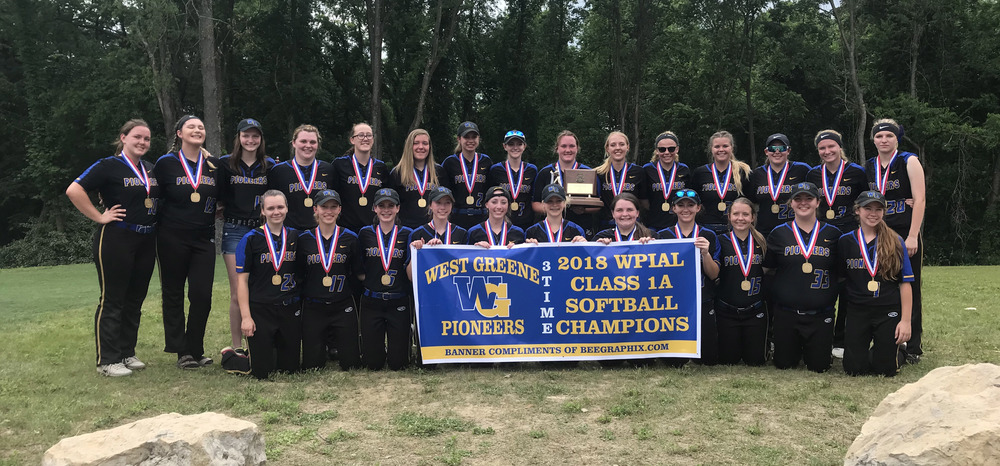 PIAA 1st Round Softball Playoffs
Scott Sakai
Monday, June 04, 2018
West Greene now moves on to the PIAA State playoffs, which will open on
Monday, June 4, 2018. We will play Glendale HS, AT Peterswood Park (Field #10), at 2:00. This is the same site that we played Union in the WPIAL semi-finals.
Peterswood Park is located at
750 Bebout Road, Venetia, PA 15367
. As you enter the park, turn onto Meredith Drive and head up the hill to the Soccer/Softball Complex. Make the left onto Bruni Drive and the Complex is near the top of the hill.