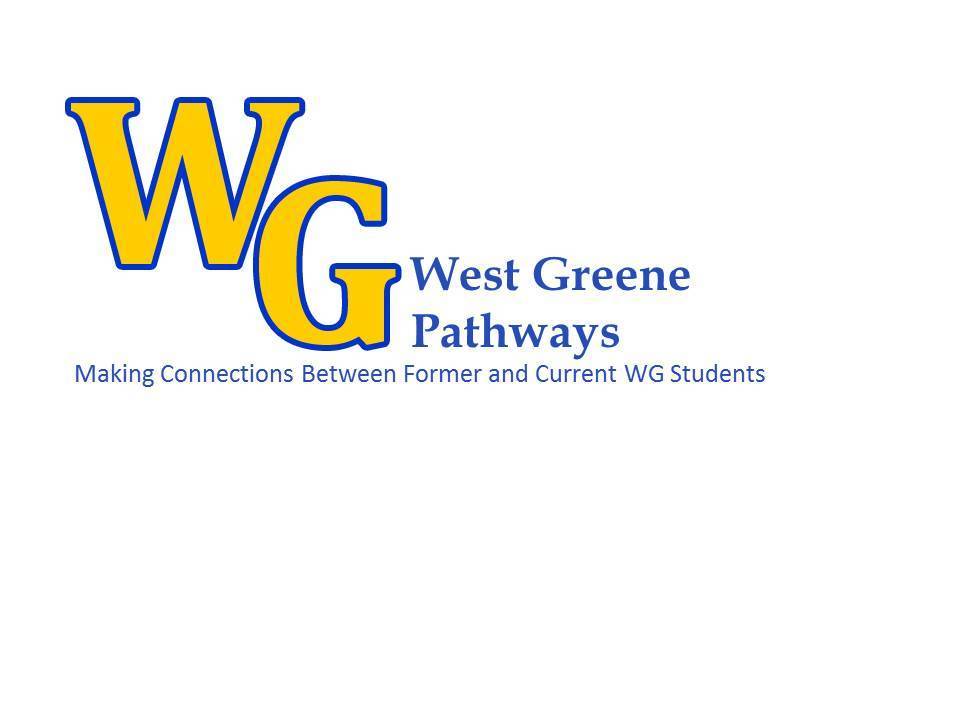 UPDATED: Attention All WGHS Alumni
Eric Gaydos
Friday, January 03, 2020
ATTENTION ALL WEST GREENE HIGH SCHOOL ALUMNI:
This is an exciting opportunity for you to share your unique experiences/path after WGHS graduation in a small group setting to current WGHS students. This is a great way to inspire current students, as we hope to provide them with a wide variety of experiences to help them make well-informed decisions about post-graduation plans. The information in this form will not be shared and will only be viewed by administrators of the program. Please fill out the Google Form linked below to indicate your interest in this opportunity.
If you have any questions, please email program administrators at WG.PathwayDay@gmail.com.